There are times when all we want is to have that hand-touched feeling, the moment we enter our bedroom and get that homely vibe, is all we need sometimes. In today's world, you will see an eclectic range of home Artisan who offers an exclusively curated collection of richly crafted products from traditional to modern style. 
Most homeowners always search for aesthetic home decor products that are unique, quirky and especially designed with utmost dedication so that they can add wonderful accents to their interior design!
Here in this blog, we've talked about how you can make your home more pleasing with embroidered products! 
Why is home décor important?
When you adore your home, you'll relish coming to your privacy, creating each moment filled there more pleasant. And you'll never bother about a visitor leaving by outwardly discerning—they'll perpetually get a sensation of your great taste from the minute they walk through the doorway.
How to transform your place into an idle place?
Living at home should not be about just living, it involves positive vibes, vibrant colours, a fresh atmosphere, and eye-catching home decors from appealing cushions, bed covers, curtains to rugs and other products! 
Bringing all these at home will not only help you to feel the positive vibes but will also make your life sorted in your busy schedule. You might have seen various bloggers & vloggers who frequently share home tour content with their audiences, and there you get stuck after seeing the beautiful interior & product they incorporate at their home. It's not that they spend a lot of money on what they wish to buy, instead, they make sure that whatever products they buy for their home must reflect the value.
Get inspiration from "KASHMIR VALLEY" home decor 
There is no doubt that India holds a plethora of inspirations and originality that we can adopt while choosing our home interiors. Who doesn't want to bring the Kashmiri elements products into their home? We can guess a few people! You can innovate your home with the beauty of Kashmir, which will make your home look attractive, just like your dream destination. 
Home Decor Essentials Every Home Should Have
For a Traditional/boho-styled home, inspire ethnicity into your rooms with the following decor essentials.
Quilts & Bed Covers: From printed cotton quilts to royal velvet bed covers, you can decorate the bedroom to your taste with endless possibilities. And if you are looking for embroidered options, Threads and Décor offer a wide range of embroidered bed covers with Aari & tilla work. Whether you want to chill up your room for summers or you want a warm cozy ambience in winters, quilts and bed cover can help you style the way you want it to be.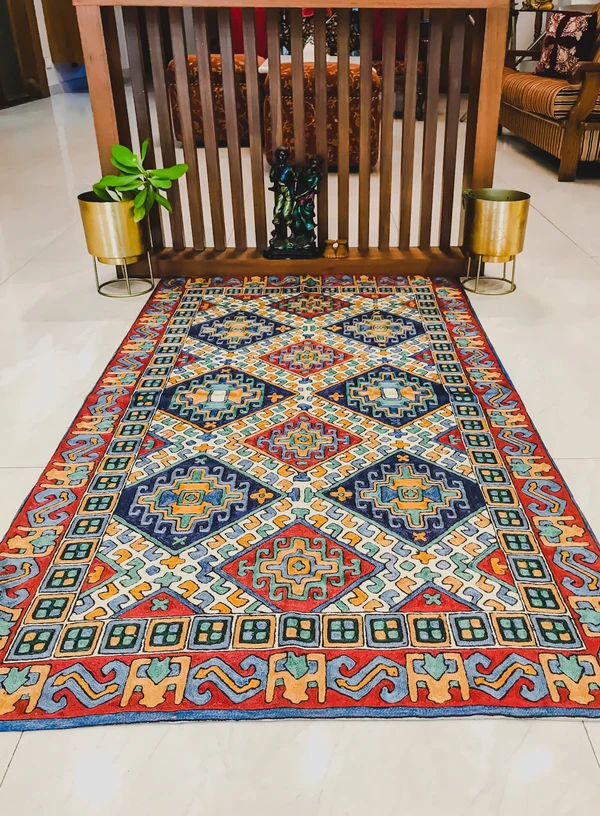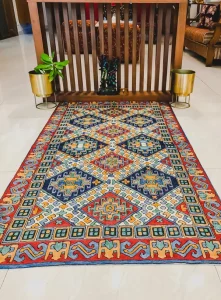 Dhurries (Rugs): You can get a touch of Kashmir to your place with our variety of vintage dhurries created by traditional artisans. These artisanal durries make for a perfect floor accomplice giving aesthetics and convenience to your floor.
Cushion covers: Decor your homes with aesthetically unique cushion covers emphasized with impalpable handwork, modern designs and colours. Make your home reflect your personality with our fine variety of cushion covers.
"It is essential for you to make the effort to decorate your house because your home is a mirror image of your personality, your creative side and a huge palette where the tiny things come together to adorn your residence and bring joy".
Conclusion: Our mission is to build and promote sustainable living for India's million weaver community while supporting handcrafted, sturdy, and reasonable products to buyers globally.
It's time to speak about luxury & class!
Check out Threads & Décor Collection.