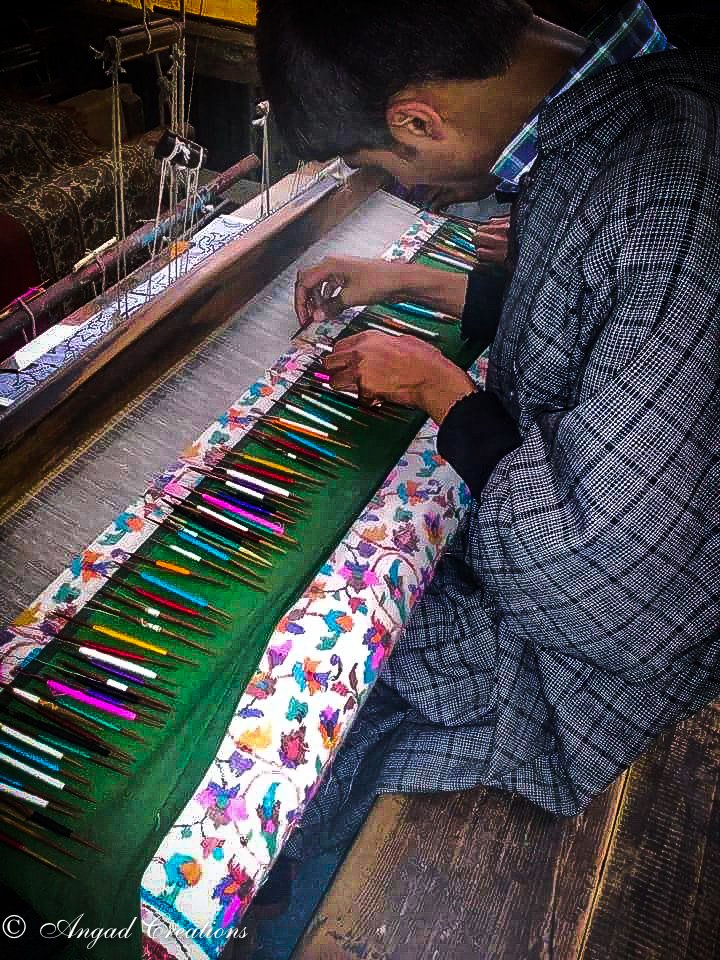 It all began when our founder, Jaspreet Singh Bahri, visited a small village in Kashmir called Budgam. There, the two main sources of income were [and still are] hand embroidery on shawls and Indian ethnic dresses, and the processing of raw Pashmina wool to make handwoven wraps. Impressed by the incredible talent and artistic skill of these indigenous artisans, he began to think of ways to present their creativity to the world as well as providing them with a sustainable livelihood.
So, Angad Creations commenced business in 1992, founded on the principles of quality, integrity, compassion and built on a passionate belief that each artisan's vision has no less value than that of the greatest world-renowned artiste. We seek to dignify these amazing craftsmen from the impoverished villages of Jammu and Kashmir, providing a conduit which allows them to show their art to the world. At the same time, we help them to elevate their standard of living for their large families, some of whom live in a small single room, with only the bare necessities.
With limited accessibility to education and resources, even the best Indian artisan would find showcasing their talent on a global scale to be impossible. We however, strongly believe that nothing is impossible and that their art can help to create incredible, innovative fashion, which will be cherished and embraced by everyone, whether they be pure lovers of art or fashionistas. The truth of our philosophy has been borne out by our last 30 years of business, which has seen these wonderfully exquisite pieces found in every corner of the globe, worn by individuals who truly appreciate the uniqueness in these designs, patterns, fabrics and colours.
Our products make it evident to the world that these craftsmen with their skills and talent, passed down from generation to generation can do wonders if given a chance. Our team works closely with them to create unique, ethnic clothing and shawls. In this way we encourage them to continue their legacy of weaving traditional shawls with Kashmiri hand embroideries (a dying art).