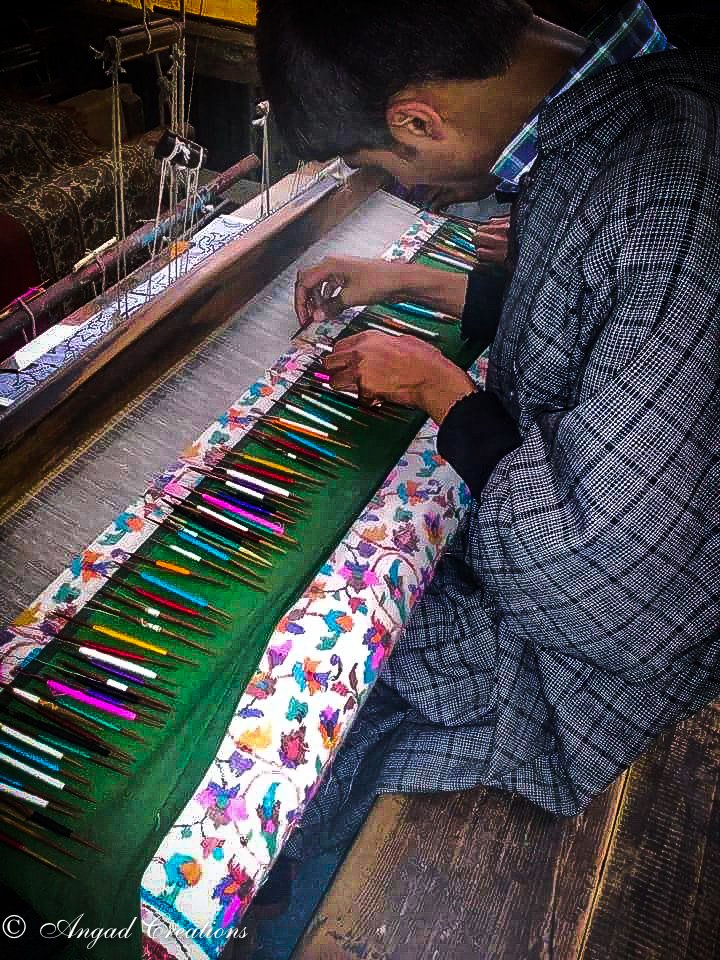 Our Story
It all began when the founder, Jaspreet Singh Bahri, visited a small village in Kashmir called Budgam. In Budgam, the two significant sources of income are hand embroidery on shawls & Indian ethnic dresses and processing of raw pashmina wool to make handwoven wraps.  Amazed by the talent and artistic skills of these indigenous artisans, he thought about how he can show their creativity to the world and provide them with a livelihood.
He started the firm Angad Creations in 1992 with the passionate belief that every artisan has an artistic vision no less than any world-renowned artist. The Indian craftsmen, because of lack of education and wealth, can't portray their art to the world. We believe their art can create incredible innovative fashion, which will be cherished and embraced by everyone, whether they be pure lovers of art or fashionistas.
We work with poor artisans living in the villages of Jammu & Kashmir,  giving them a channel to show their art to the world and at the same time make a living for their large families. Some of them being so poor that the whole family lives in a small single room with minimum amenities.
We want to show the world that these craftsmen are not less than any world-renowned artist and can do wonders if given a chance. Our team is working with these craftsmen to create unique ethnic dresses and shawls and encouraging them to continue the legacy of weaving traditional shawls with Kashmiri hand embroideries (a dying art).
Apart from providing raw pashmina wool sourced from Ladakh to the weavers for weaving shawls, our designers work jointly with the artisans to create stunning design patterns on trace papers. We provide them with high-quality textiles dyed in-house, sourced from various manufacturers across India. The craftsmen use trace papers to draw the designs on the fabrics and the woven shawls. After the pattern drawing process, the craftsmen do the actual embroidery work on these fabrics. The finishing of embroidered fabrics and shawls is required to remove the stains using finishing solvents. The stainless fabrics need ironing using a roller steam iron to make the embroidery sit well on the fabric & shawls. The finished fabrics are then further used to make elegant apparels which are bought by the consumers supporting the art of these poor craftsmen, sometimes unknowingly, providing them with a livelihood and owing marvellous, unique fashion pieces.